Take control of your online reputation and engage with your customers! Create a social media strategy that propels your brand's image.
Whether it's a brand new company or you just want to get more active online, creating an engaging social media strategy is a key component to growing your business in this time and age.
You are probably asking yourself (I did): what is a social media strategy and how do I even begin putting one together for my business?
Now that you already know why you need to grow your online audience, here's a quick rundown on how to up your marketing game with a strategy for social media that works.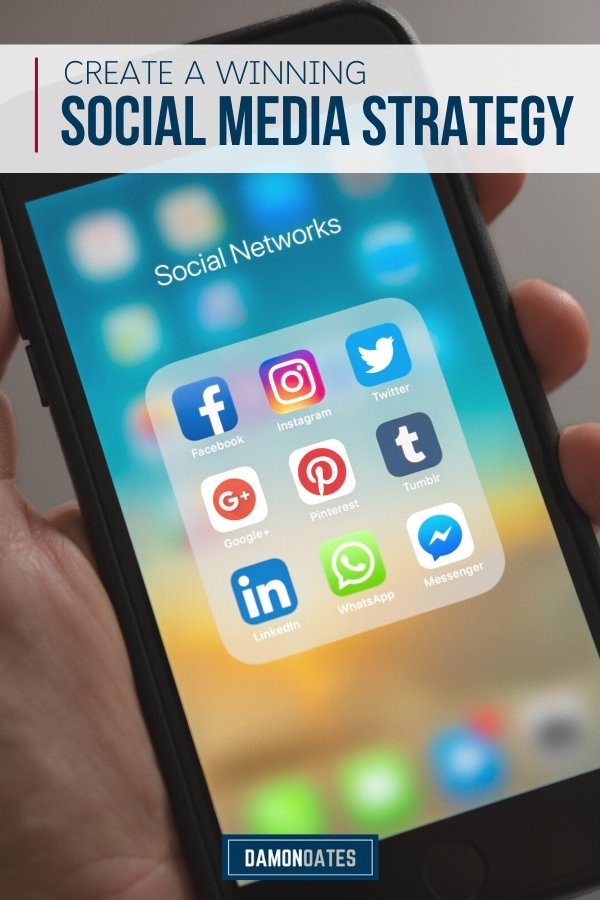 Social Media Strategy 101
If you want to gain more customers and convert them into more online sales, you need to be active on social media. It's the best way to engage with your customers and give your business a personal face.
But, don't just start posting things like random pictures. You need to create a strategy that will effectively get you in front of your target audience. In this guide, I'll explain how to create your personalized social media strategy for your business!
You'll learn what it is and how to make it work best for you.
What is a social media strategy?
Before we get into the specifics, I want to explain what a strategy even is. A social media strategy outlines your promotional goals for business on your social profiles such as Facebook, Instagram, Youtube, Twitter, and Pinterest.
Here are some important parts to add to your marketing strategy.
What To Post On Social Media
The first part of your social media strategy is to create an editorial calendar. This is a fancy way of saying you get to plan out what you will post on each of your channels.
Each social media channel attracts a different type of customer and lends itself to a different type of post.
Keep in mind, it's okay to not have accounts on every single platform, y'all. For example, a dentist in a small town might not have lots to post on Instagram since it's a photography-based platform. Instead, they should focus heavily on Facebook where they can connect with their local clients.
Here's a quick overview of each social platform and its strengths:
Facebook – It has local geo-tagging and conversations. People like finding out business details here including business hours and contact information.
Twitter – This is more about funny little anecdotes and answering customer's questions. Lots of customers like to brag or complain about businesses by tagging them.
Instagram – A visual platform with stunning pictures.
Pinterest – Pinterest drives tons of traffic to blog posts. It's best for helping people learn how to solve common problems such as "how to make a burlap wreath." It's important to note that while Pinterest is often called a social channel it's actually a search platform.
YouTube – This is all about the videos. People watch tutorials here and other entertaining clips.
Later on, I'll explain how to create a voice for your brand and target a specific customer. This is an important step because it will affect the types of posts you publish on the various channels!
How to Engage With Customers Online
When it comes to talking to and engaging with customers, there's one major rule: be proactive.
Create a plan so you know how you will respond to complaints, praises, and questions. The most important thing is to respond quickly. When customers have questions or issues and they don't receive a quick response, they will become dissatisfied and the small problem could snowball into larger forms of complaints.
If someone has an issue or a question that you don't know the answer to, respond with empathy and tell them you will research the problem. Ask them for their contact information so you can follow up with them.
Again, the worst thing you can do is ignore genuine questions.
When people send you happy messages or post glowing reviews, respond with public gratitude! Let them know how much you appreciate their support. You can even retweet it or share it publicly to your Facebook wall.
Sharing with everyone what others are saying is very effective marketing.
Set Realistic Actionable Goals
The next important part of your social media strategy is setting realistic and actionable goals that you can meet.
When you are writing these down, be as detailed as possible. Write out how you are going to accomplish each of these goals.
But, what are realistic social media goals? There are so many different kinds.
The first three goals I set for my marketing strategy were:
Setting audience engagement goals
A plan for click-through rates
An increase in online sales
With social media, you have to remember it's more about interacting with the customer and increasing awareness about your brand/business than it is about sales. Sure, brand awareness doesn't always lead to sales, but people are more likely to buy from a brand they know.
Here are some more examples of actionable goals you can set for your business:
Products sales growth/increase rate
Video views/post reach
Actual interactions with customers
Website traffic and click-through rates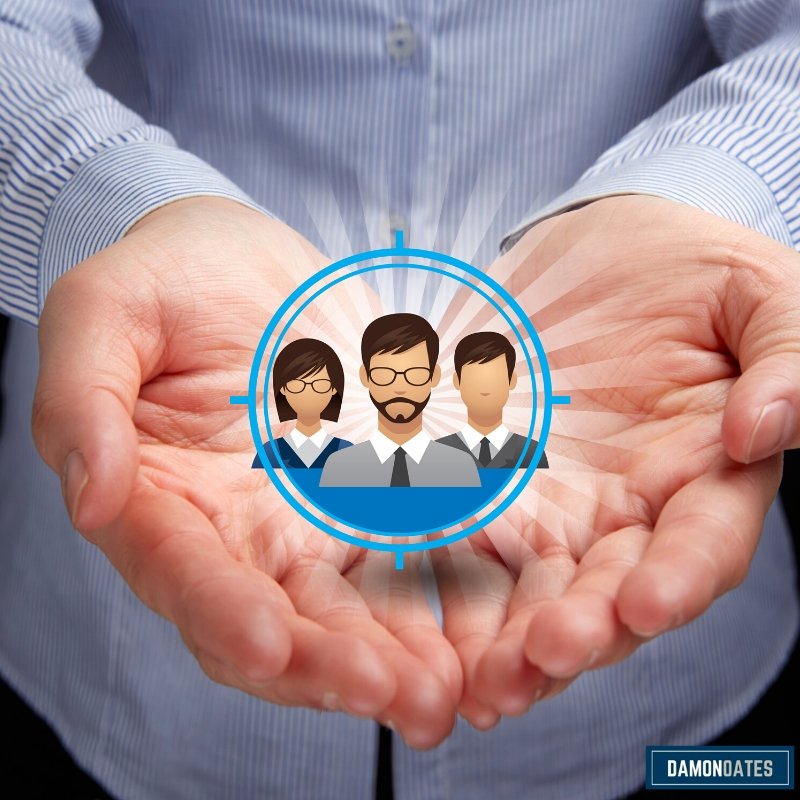 Research Your Target Customer
Researching your target customer is a crucial step in your social media strategy. It will shape all your posts and how you interact with customers.
Of course, you want to reach everyone and sell as many products as possible. However, when you create a profile of a specific target customer, you will reach them and that will cause others that don't fall into that profile to follow suit.
Some of the things that should be in your target customer profile include:
Age – Will you be reaching out to teenagers, middle-aged adults, or young adults? Define a set age range to narrow down your customer profile.
Gender (optional) – If you noticed that an overwhelming majority of your customers are females, make your target customer a female. If you notice a mix of both, you can skip this step.
Hobbies – Will your ideal customer be into DIY? Or are they fitness enthusiasts?
Personality – Is your ideal customer playful? More serious? This personality will affect how funny or serious your posts are going to be.
Needs – What are some of the things your ideal customer needs the most? Does this customer want to learn how to make wreaths? Do they need affordable cake-decorating supplies? How can YOU help them?
Creating your ideal customer profile can be helpful to narrow down your customer profile. You can even take it a step further and to give this customer a name, describe what they enjoy and why they depend on your business. This ficitional character is often called an "avatar" in the business world.
Assess and Optimize
As you put your social media posts into action, schedule regular assessments to go over your social profiles and strategy as a whole. Depending on the type of business you have, I would recommend scheduling these quarterly if not monthly.
Make notes of things that aren't working and the things that are. Then, you can optimize your future posts to reflect your findings.
Some of the things you will look for in these assessments include
Interaction rates
Time of posting
Type of post (image, text-only, link)
Social media strategy isn't something you can set and forget about. It is constantly changing and if you want to grow your online profile, you have to change with it. Just keep trying new things and see what works the best.
Invest in Boosting Posts
Finally, create a budget with your marketing plan to invest in boosting posts. Facebook, Twitter, and Instagram are in the money-making business, too. It's almost impossible to reach your entire audience without spending a little money.
But before you boost a post, understand how to target your audience. KO Marketing has an excellent article that explains the different things you need to consider so you can get the most out of your money.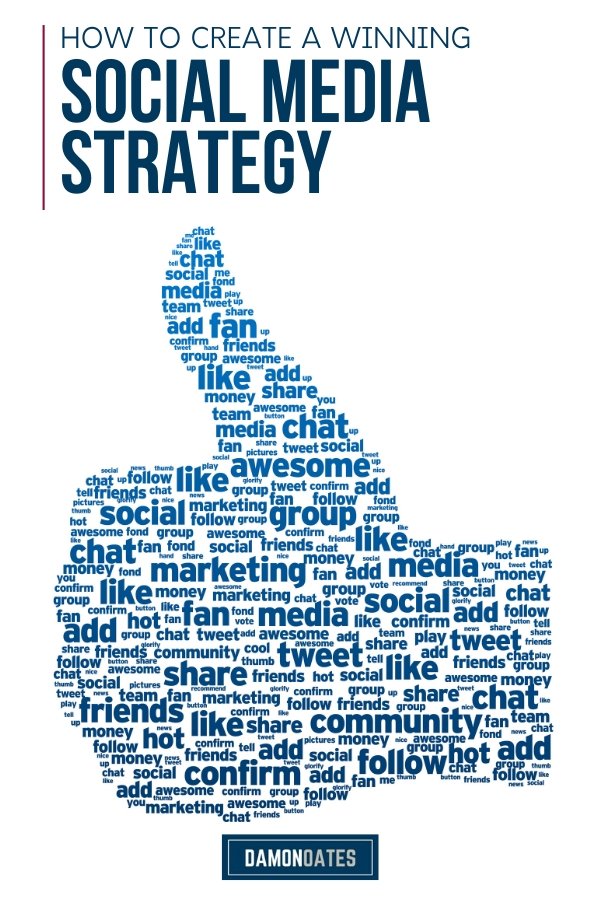 Make Social Media Strategy Work For You
Yes, creating a social media strategy is a bit of upfront work. But, it will help you be more successful on Facebook and other social media channels. In fact, posting without a strategy is kind of a waste of time. With a solid strategy, you will be working smarter, not harder.